Today I will be sharing something interesting that I have found 1.5 years ago. It might be something common to you as well. I'm a person who likes to carry as less things as possible to do some task and always trying to be efficient in terms of what I do. I hated to carry multiple books in my school days but as we can't write everything in one book which makes everything messy, I had to carry multiple books every time with me to school and even to the university later on. My whole life changed when my sister who is a PhD candidate in Missouri, USA sent me an Apple iPad Pro 2019 11-inch model with Apple Pencil 2. Here in this short article, I would like to share my whole story with my iPad so far.
Why I hate managing multiple books? 😫
There are several reasons why I hate managing multiple books. Among them I will share with you the top 3 reasons. The first one is when I have to study for the exams, I can't quickly refer to the needed pages specially when I have to cross refer some parts from different books. The second reason would be in order to study I always had to have the correct book with me. Sometimes I forget to carry the needed book with me only realizing about it after I have come to the university from the boarding. The third reason would be that most of my friends including me study in the university library most of the time where bags are not allowed so that we have to carry the books, pencils and other stationaries with us when going to the library from the department.
Digital Notetaking - PaperlessMovement 📝
I recently figured out there is this interesting movement called the PaperlessMovement which was founded by Dr. Thomas Roedl, aka "Tom Solid" who is a youtuber and a blogger. He states that as in the modern world everything is transforming into a digital workflow therefore by moving analog notetaking which is writing on books to digital notetaking can result in the productivity increase in 60%. If you want to know more information about the movement, please go and check out his official website. (https://www.paperlessmovement.com) His main intention is not about the exact digital notetaking device that you use but more about the process of digitalizing your workflow.
My story 👨🏻‍💻
For me Apple iPad has given me a huge bump in my productivity as all the semester notes and everything I had in my one thin beautiful device where I can carry anywhere. If someone is interested in what exactly I bought I have added the list of products I bought together here.
The stuff I bought are as follows,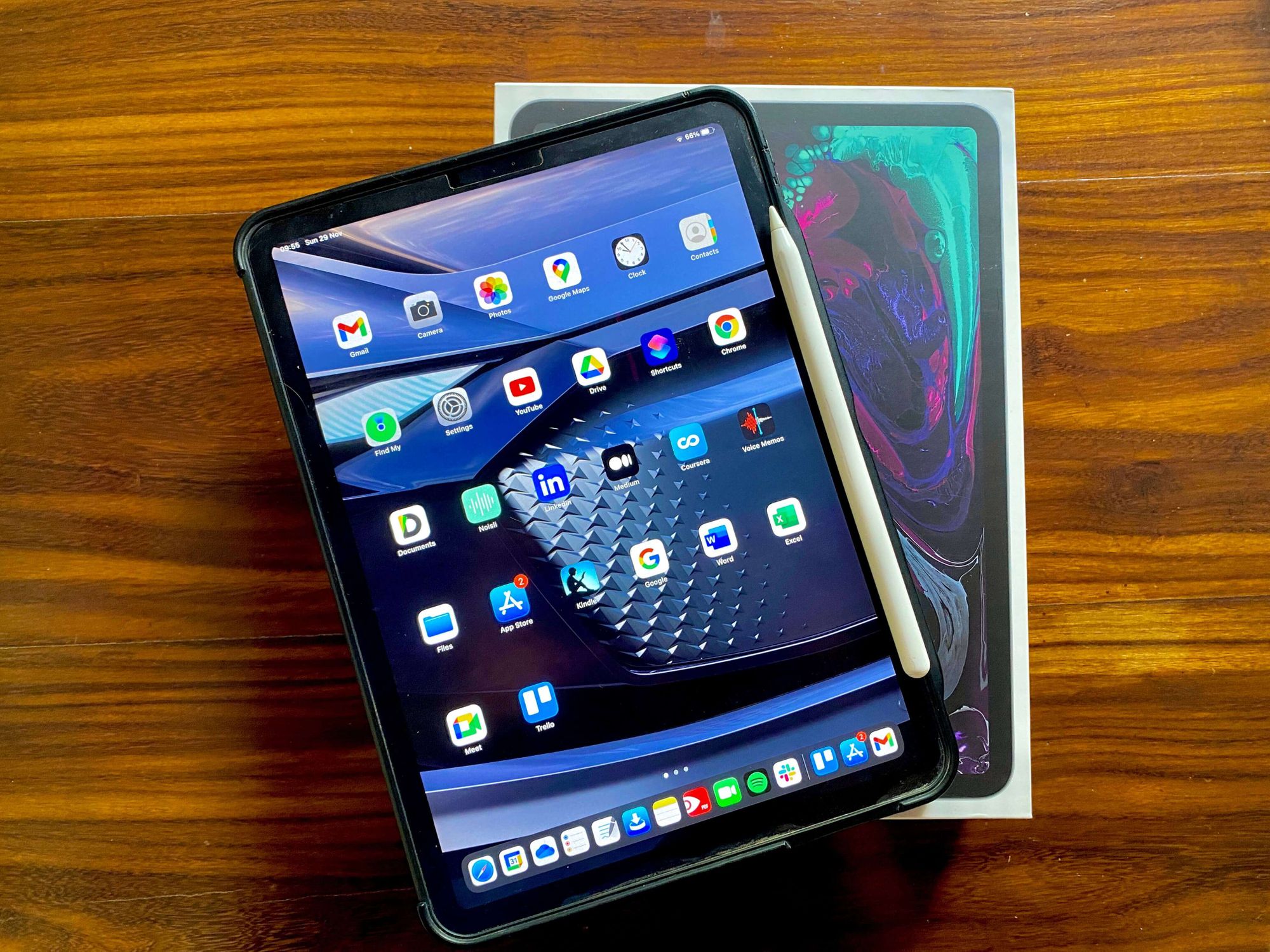 Here the biggest experience shift came from applying a matte screen protector which brought the same sound and feeling as writing on a normal piece of paper. Also the new Apple Pencil could be charged wirelessly and the latency is so low that is undetectable from the naked eyes.
Purchasing a digital notetaking device is just the first step of the journey. Then you need to find proper applications that will help you to be more productive. Here are the most used apps that helped me along the journey.
My top 10 favourite Apps 🤩
Goodnotes 5– Even though this is a paid app in the Appstore, this app has so many features that helps to take notes, keep other lecture materials and past papers at a single place. The one-time payment has been an investment in myself in this whole journey. A similar productive app would be "Notability". Here are some of the snapshots on how I used this in my academic work.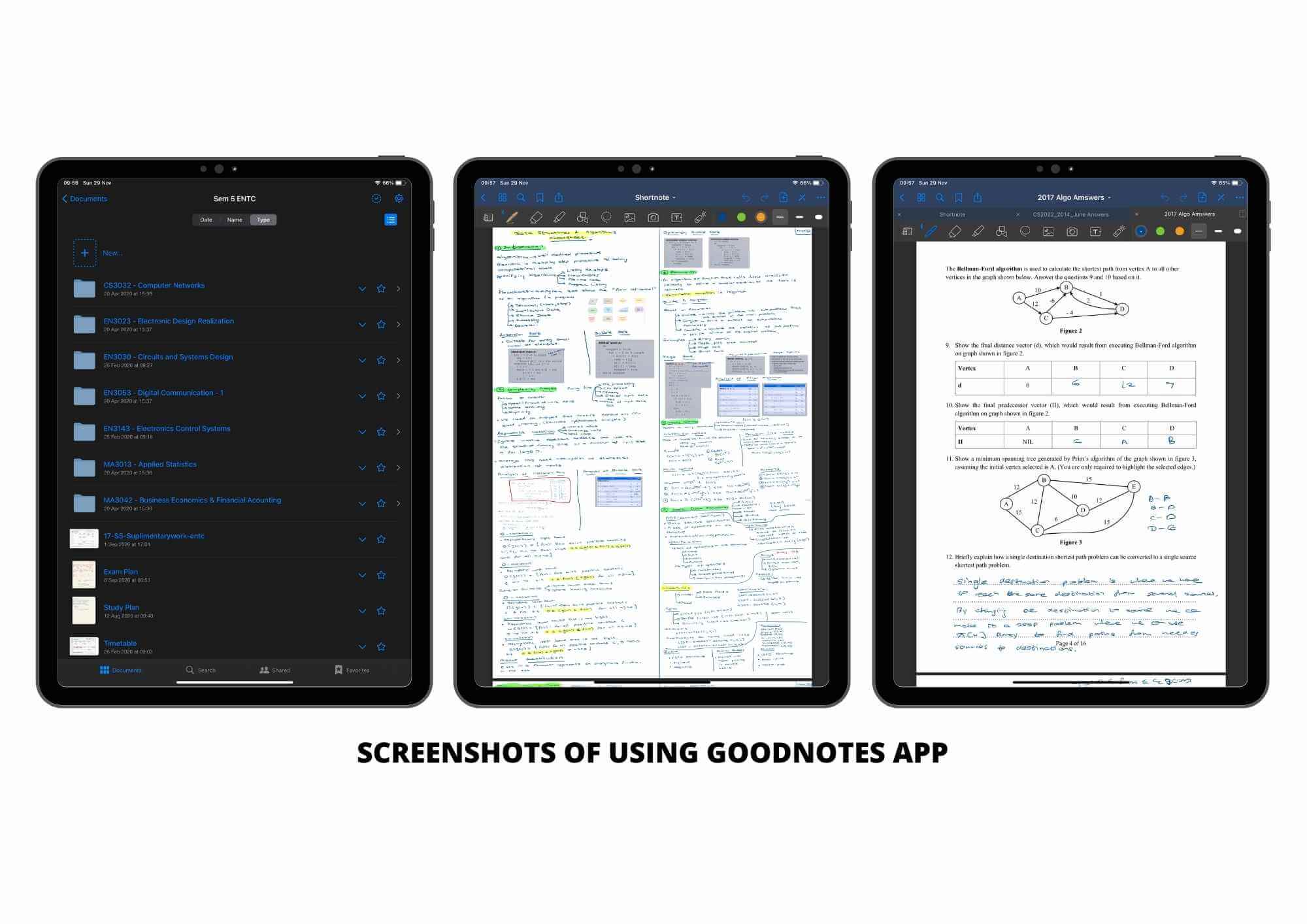 Microsoft Onedrive – As the university account grants us 1 TB of online data storage, all my files are stored in OneDrive including videos and everything. I use this app a lot for cloud file sharing.

Udemy, Coursera apps – iPad brought me a whole new experience in doing online courses as the big display and convenient build made me enjoy learning.

Google calender – This is a very good app to organize your meetings with your friends and other work

Apple reminder app – To be more productive it's a must to organize your daily tasks and finishing them withing the day. The native apple reminder app is the app I found the best to manage my tasks as it seamlessly integrated with my iPhone and Macbook.

Apple notes – I keep short notes and quick notes which are not related to academic work in this app mainly about the startup work, voluntary work and personal notes.

PDF Expert – This is another free app to manage your PDFs and add signatures. I use this app a lot in my startup work.

Google Meet and Zoom – These two apps are mainly used for online meeting purposes.

Vectornator – This is an amazing little app which allows you to draw vectors like Illustrator for PCs. Even though I'm not good as an artist I have used this app to create some designs and logos whenever I needed.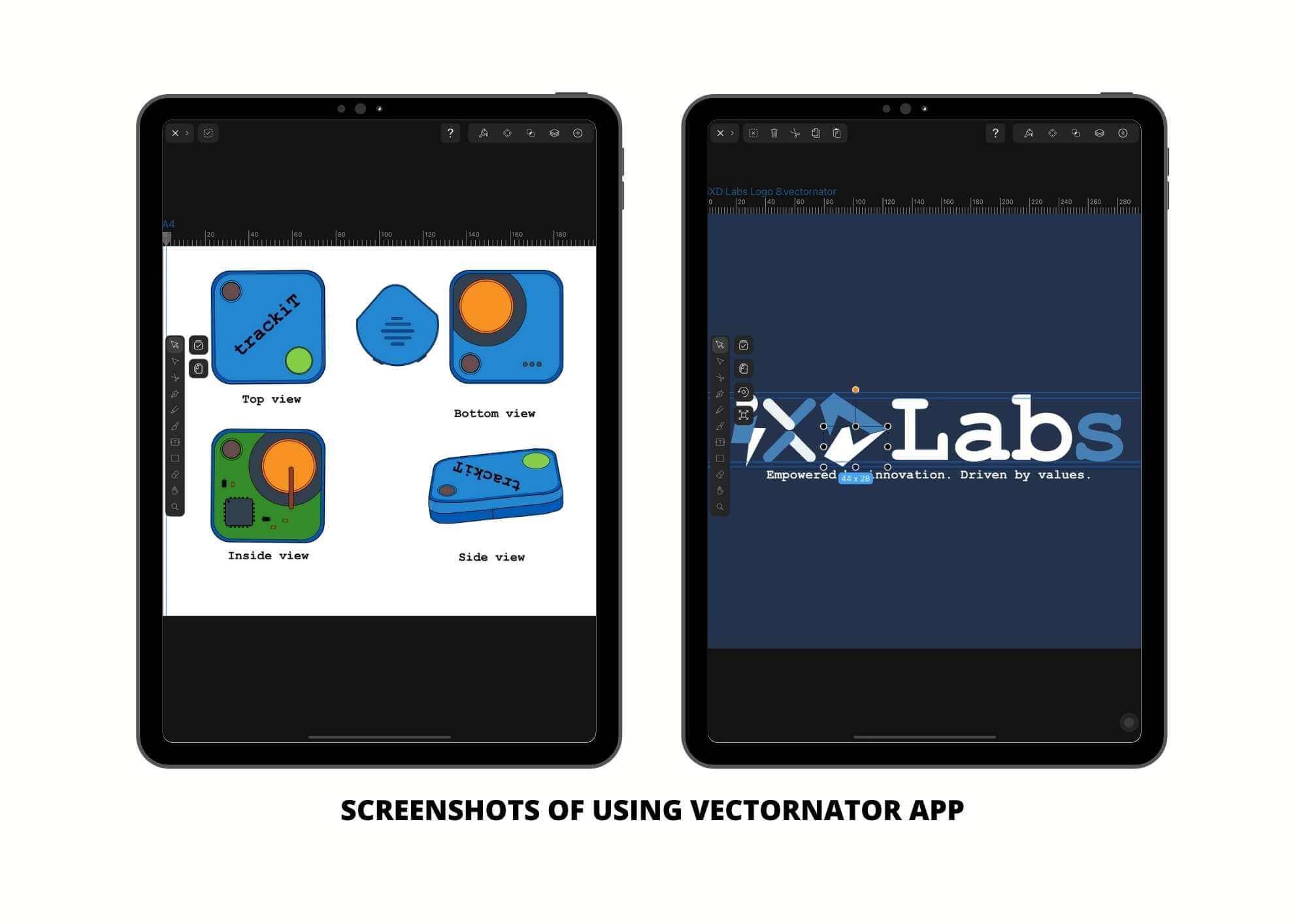 Yoink - This app can be used to store images, PDFs, other text which acts as a universal clipboard. We can add content to this from any app and later use drag and drop function to add the content to any other app.
There are more than 100 applications in my device and above are the most frequently used apps I have figured out to be the most productive. Feel free to share your favorite apps below.
Am I satisfied? 😌
After using the device nearly for 2 years, even now I enjoy picking it up to take some quick notes whenever I need. But as the nature of everything there are pros and cons of everything. If you are technologically wise, you can definitely benefit from digitalizing your workflow. But be aware of side effects such as eye strain and digital dementia due to over usage of digital devices. Sometimes, this might not work for you as it worked for me in my workflow. My main intention was to raise awareness about the PaperlessMovement and you also can get benefited from it.
I still prefer printed books! 📖❤️
Sometimes I have found that occasionally I really enjoy writing something down on personal diaries specially about my personal goals and personal notes. Also, I really like paperback books on personal stories and self-help books. Honestly, I prefer printed books over eBooks as the the feel and the nourishing smell can only be taken by a printed book. I will keep this eBooks vs printed books argument for a future article ;-)
Thank you for reading this up to the very end. Please add your comments and valuable suggestions to improve my articles in the future. I hope you will have gained some valuable information on digital notetaking from my own journey.